Foundation Donor/Partner Since 2016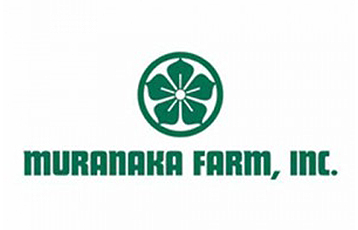 For more than 50 years, Muranaka Farm has been growing kale, beets, and other specialty produce up and down the Pacific coast. Headquartered in Southern California, the company gives back generously to its local community.
As Charles Muranaka, Executive Vice President of Muranaka Farm said, "My grandparents, Minoru and Matsue Muranaka always regarded our Japanese-American community here in the San Fernando Valley as our "family." To serve our Community is at the core of our Company values and mission, along with providing the freshest, safest, consistent quality produce to market."
The company continues to fulfill this mission by supporting the local Valley Japanese Community Center and San Fernando Valley Japanese American Community Center programs. Both organizations host Obon festivals each summer, highlighting traditional dancing, cultural demonstrations of Taiko drumming and Judo martial arts. Muranaka Farm's staff and family members volunteer at both festivals, selling fresh vegetables, offering cooking tips, and contributing 100% of proceeds back to the community.