Inspired by healthy living?
Yes, at Sprouts we sell food, but we are also making a difference in people's lives. We're looking for team members who will go above and beyond for our guests because it is the right thing to do, not because someone is looking.
Never worked in a grocery store? Romaine calm! We'll provide all the training you need.
Career Areas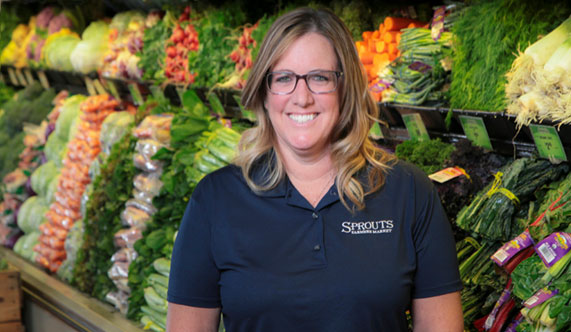 Store and Regional Team Members
Apply
Distribution & Quality Control
Apply
Support Office Team
Apply
Veterans at Sprouts
Sprouts is deeply committed to hiring and supporting military veterans. Their leadership ability and work ethic are unmatched, and a perfect fit for our "People Powered. Purpose Driven." culture. We invest in growing the careers of military veterans through formalized training and professional development. With hundreds of stores from coast to coast, we invite you to discover a fresh opportunity with Sprouts!
Join Sprouts' Talent Community
Join our talent community today and be notified about new career opportunities for you at Sprouts Farmers Market.
By signing up, you'll receive:
Email alerts with new career opportunities that match your interests
Notifications about events taking place in your area
Information about your field of interest
Relevant news about Sprouts Farmers Market
Create a profile and stay connected!