Are you hungry for a career change?
Sprouts team members are the foundation of our company! Passionate, driven and ready to earn rewards like competitive pay, excellent benefits, and team member discounts, our team members experience a fun and rewarding culture with awesome career advancement opportunities. We're committed to recruiting the best and the brightest in the industry because we know that our company's success depends on you! 
Benefits
At Sprouts, you'll find a company culture and benefits that emphasize healthy living, curiosity, respect, service, and personal growth. Every day, we make healthy living easy and affordable for our customers, and our commitment to our team members is no different. Our benefits, offered to team members based upon eligibility, are diverse, affordable, and designed to help our team live a healthier life.
Learn More About Benefits
Supporting Our Team During COVID-19
We're so grateful for our dedicated team members that are committed to serving our communities, day in and day out. We're ensuring their safety and recognizing their efforts through COVID protective measures including plexiglass partitions, PPE, enhanced cleaning, wellness kits, and store security; and added benefits that include additional and expedited bonuses, additional paid sick time, 100% testing coverage, and up to 4 hours paid time to receive the vaccine.
LEARN MORE
Sprouts is a great place to grow your career!
Our purpose-driven culture focuses on training, education, and professional growth. Our wages are competitive, we offer quarterly store bonuses, and the average tenure before a promotion is less than one year. In 2019, 28% of all our team members were promoted. With a plan to expand across the country and grow more than 30 stores a year, Sprouts provides ample career and growth opportunities. 
LEARN MORE ABOUT HOW WE SUPPORT TEAM MEMBER GROWTH
Browse Career Path Opportunities
Transparent communication is an integral part of how we do business at Sprouts and we welcome all team member feedback. We support an open-door environment, encouraging team members to reach out to their managers regularly, and vice versa. Team members can reach out and share feedback with our CEO anytime either through our feedback portal or directly to his email.  And we'll continue to make improvements based on your feedback as we grow.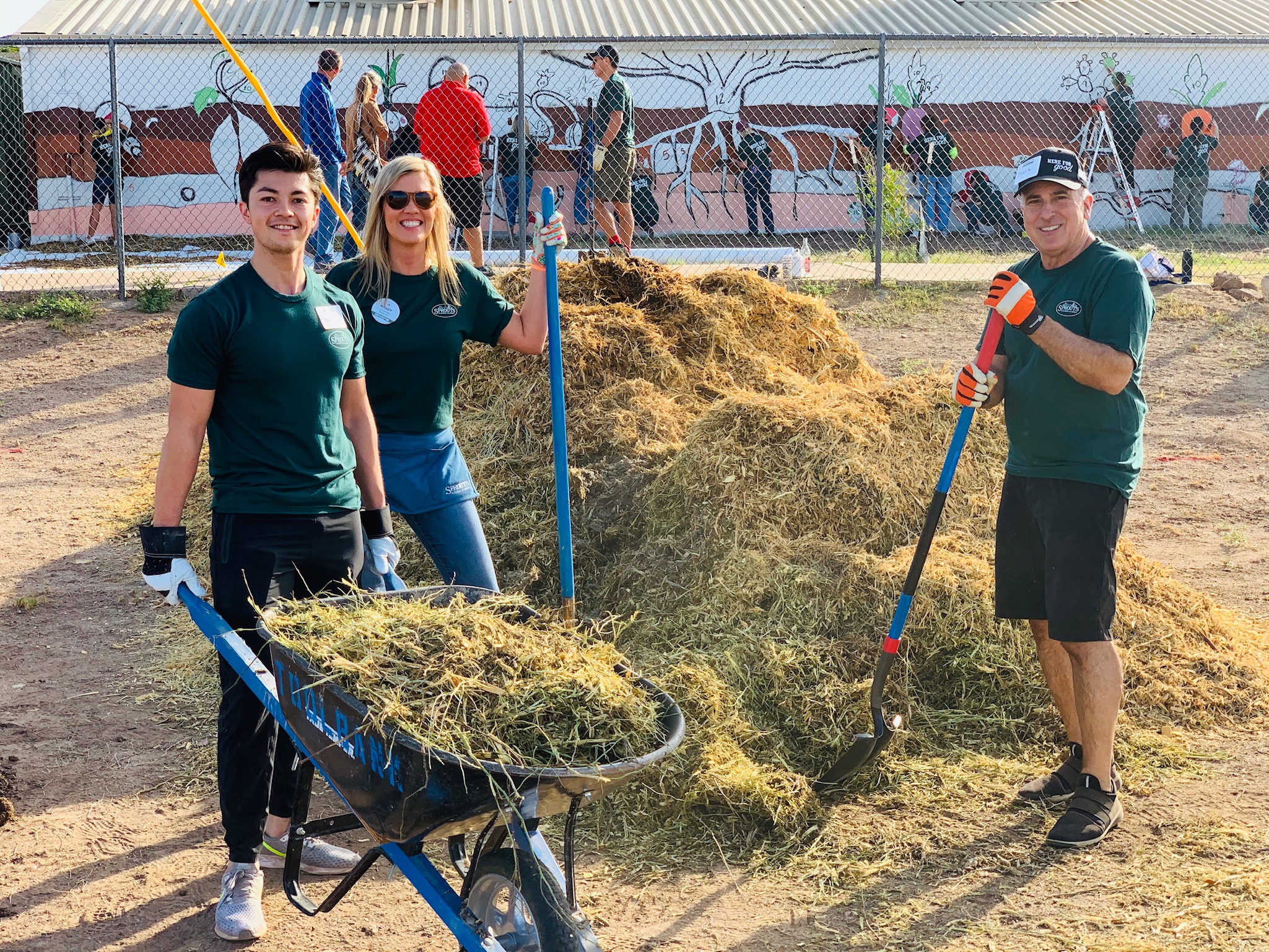 Each month, Sprouts celebrates a team member who has been inspired to improve his or her health in a truly meaningful way since working with the company. We refer to these individuals as "heroes," because making a long-term commitment towards improvement is a tremendous accomplishment.
Team Member Appreciation Week
Each quarter, we dedicate one week to appreciate each of our incredible team members. Our in-store Team Member Appreciation Week gives all team members the chance to talk with their Store Manager about current events and growing their career at Sprouts.