Our Work
At the Sprouts Healthy Communities Foundation, we believe all children deserve access to fresh, healthy food. From school garden support organizations to school-based food pantries, or youth cooking programs to youth farmers markets, our partners provide the access, as well as the tools, knowledge and resources, to start kids on a path of healthy living. 
Through Seed to Table programming, our partners lead students through the plant life cycle, culminating in the tasting and cooking of garden-fresh produce. Science, math, and writing lessons come to life in the garden as students observe the plants, and important topics, like nutrition, are woven into the curriculum, too. When garden education is then coupled with culinary training, and kids are taught how to prepare healthy meals on their own, they are empowered with the tools needed to encourage lifelong healthy eating habits. 
Timeline
Our Grants
The Sprouts Healthy Communities Foundation supports a variety of nonprofit partners, from those working at the community level to those operating nationwide. With the size and scope of programs varying widely, we offer three levels of grants to meet our partners' unique needs. 
Neighborhood Grant: A one-year grant up to $10,000. Recipients often support a single community, and funding is allocated to one program. 
Healthy Communities Grant: A two-year grant, between $50,000 and $100,000. Funding supports the development and implementation of new programs, allowing organizations to serve a greater number of people. 
Impact Grant: Three-year grants of varying amounts, determined by the scale of our partners' programs. Recipients are considered experts in their field, and their programs often span across cities and states, uplifting entire communities, providing nutrition education and food access programs, or producing critical research on these important topics. 
Learn more about our grant opportunities here.
Knowledge Network
As we all work towards a common goal, of increasing nutrition education and fresh food access, it is our collective impact producing the greatest results. With this in mind, the Sprouts Healthy Communities Foundation aims to connect nonprofit partners sharing in this work, exchanging best practices and resources to empower us all.  
Through in-person and virtual events, we are creating a Knowledge Network, bringing experts in the field of school and community gardening together to help advance the movement. With years of experience, these organizations build upon each other's great work, taking the most effective programming and bringing it to their own communities.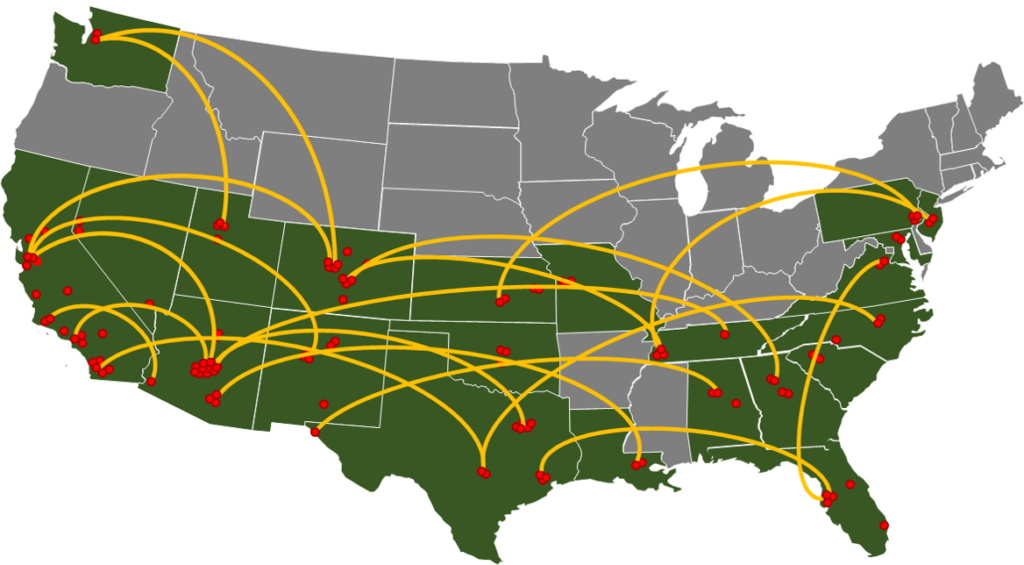 Community Service
Our team members at Sprouts Farmers Market serve their communities every day, guiding customers to healthy and affordable grocery options. For many of our team members, their desire to give back extends beyond the store. In 2018, the Sprouts Healthy Communities Foundation expanded on this interest and created the Sprouts Annual Day of Service. On the first Saturday of November, team members from across the country participate in volunteer events, giving back to nonprofit organizations in their communities. 
See Pictures from Our 2019 Day of Service
The 2019 Day of Service brought together 650 Sprouts team members in 38 events, donating 2,600 service hours in just one day! 
Learn More