New location near ASU West will feature layout and department enhancements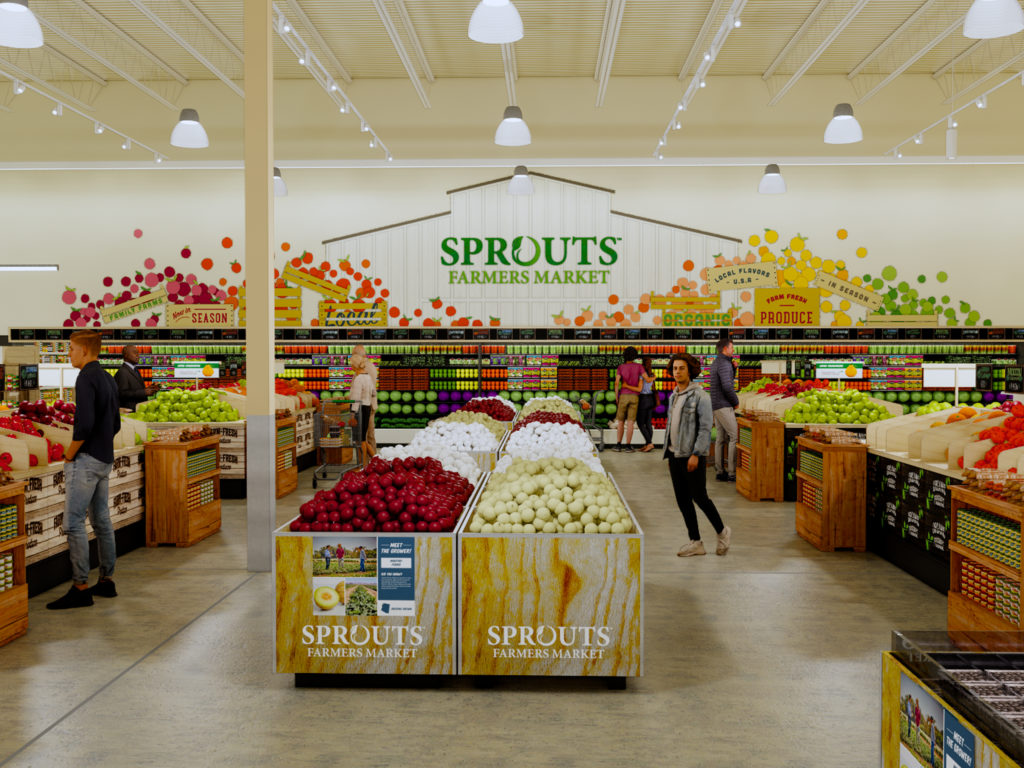 PHOENIX – July 8, 2021 – Sprouts Farmers Market, one of the fastest-growing retailers in the country, will open its new store in Phoenix at 4201 West Thunderbird Road on Wednesday, July 21 at 7 a.m. The location will replace the existing Sprouts at Peoria and 51st Avenues, which will remain open until July 19. 
To celebrate the opening, the first 200 customers will receive 20% off their total initial purchase and every shopper on opening day will receive a free reusable canvas shopping bag. Local customers can also enter to win a $500 Sprouts gift card by visiting the Phoenix store location page on sprouts.com. Sprouts is open daily from 7 a.m. – 10 p.m. 
The new Phoenix store will feature enhanced signage and décor with Sprouts' new branding that make it easier for the grocer's health-minded and food-centric customers to explore the market's unique slate of products. Shoppers can also choose among an expanded frozen department with easy, innovative meal solutions including convenient plant-based meals and meat alternatives, and a refrigerated section highlighting the latest plant-based foods.  
Keeping up with the grocer's focus on being a leader in the latest natural and organic foods, the store will showcase new-to-market, attribute-driven products in its Innovation Center. Sprouts will regularly introduce items to this set and throughout the store as part of its "Find a New Favorite" program. Each month, shoppers looking to venture out from their grocery list mainstays can look for the program's icons throughout the store to discover the newest, tastiest foods and supplements that are specially curated with unique flavors and healthy attributes. Learn more about July's Find a New Favorite products here.  
Along with innovation, the remodeled store focuses on Sprouts' popular selection of fresh produce at the center of the store which includes more than 200 organic varieties every day. The overall design concepts and department layouts at the Phoenix store will be expanded with new locations opening in 2022. Learn more about Sprouts growth across the country here. 
Through Sprouts' Food Rescue program, the new store will donate groceries that are no longer fit for sale but remain perfectly edible and nutrient rich to St. Mary's Food Bank. In 2020, Sprouts donated an equivalent of approximately 23 million meals to those in need through the program. 
About Sprouts Farmers Market, Inc. 
Sprouts is the place where goodness grows. True to its farm-stand heritage, Sprouts offers a unique grocery experience featuring an open layout with fresh produce at the heart of the store. Sprouts inspires wellness naturally with a carefully curated assortment of better-for-you products paired with purpose-driven people. The healthy grocer continues to bring the latest in wholesome, innovative products made with lifestyle-friendly ingredients such as organic, plant-based and gluten-free. Headquartered in Phoenix, and one of the fastest-growing retailers in the country, Sprouts employs approximately 35,000 team members and operates more than 360 stores in 23 states nationwide. To learn more about Sprouts, and the good it brings communities, visit about.sprouts.com. 
###